Find duplicate files
How to search and find duplicate files, even if they have different filenames. Solved for Windows and MacOS.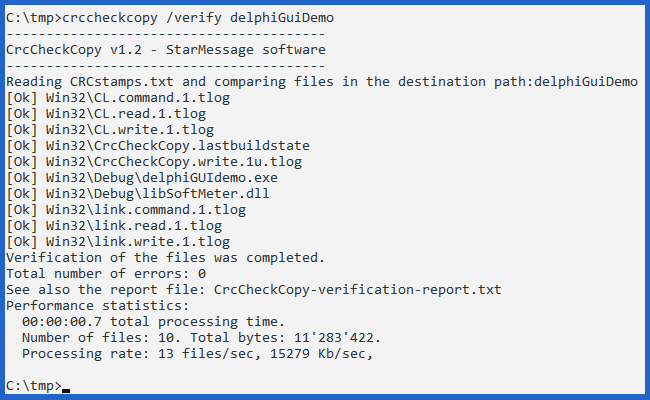 CrcCheckCopy is our file and folder comparison utility that works by verifying the files by their CRC
Verify by CRC that your file/folder copies are identical.
CrcCheckCopy is a free, professional command-line utility for Windows and MacOS that compares files by CRC hash checksum in local or remote folders/disks/DVDs. The utility records the CRC checksum hashes of each file in an external file. It does not need concurrent access to the two folders.