Image of the moon phase today
Interactive moon phases tool
Ready to explore other moon phases? This tool shows the current moon phase and allows you to shift the phases and see how the moon is illuminated at each phase.
Credit: NASA
Diagram explaining the moon phases
This diagram shows the relative positions of the Sun, the Moon and earth and explains how the different moon phases appear.
The visible part of the moon is the part of the moon's surface that gets hit by the sunlight. The rest of the moon disc is almost invisible.
The moon phases are not caused by the shadow of the earth on to the moon. It is the moon's own shadow at the part of its surface that is not hit by the sunlight.
In other words, the visible "sunny" part is made of the places where there is "day" on the moon and the shadow part is where there is "night".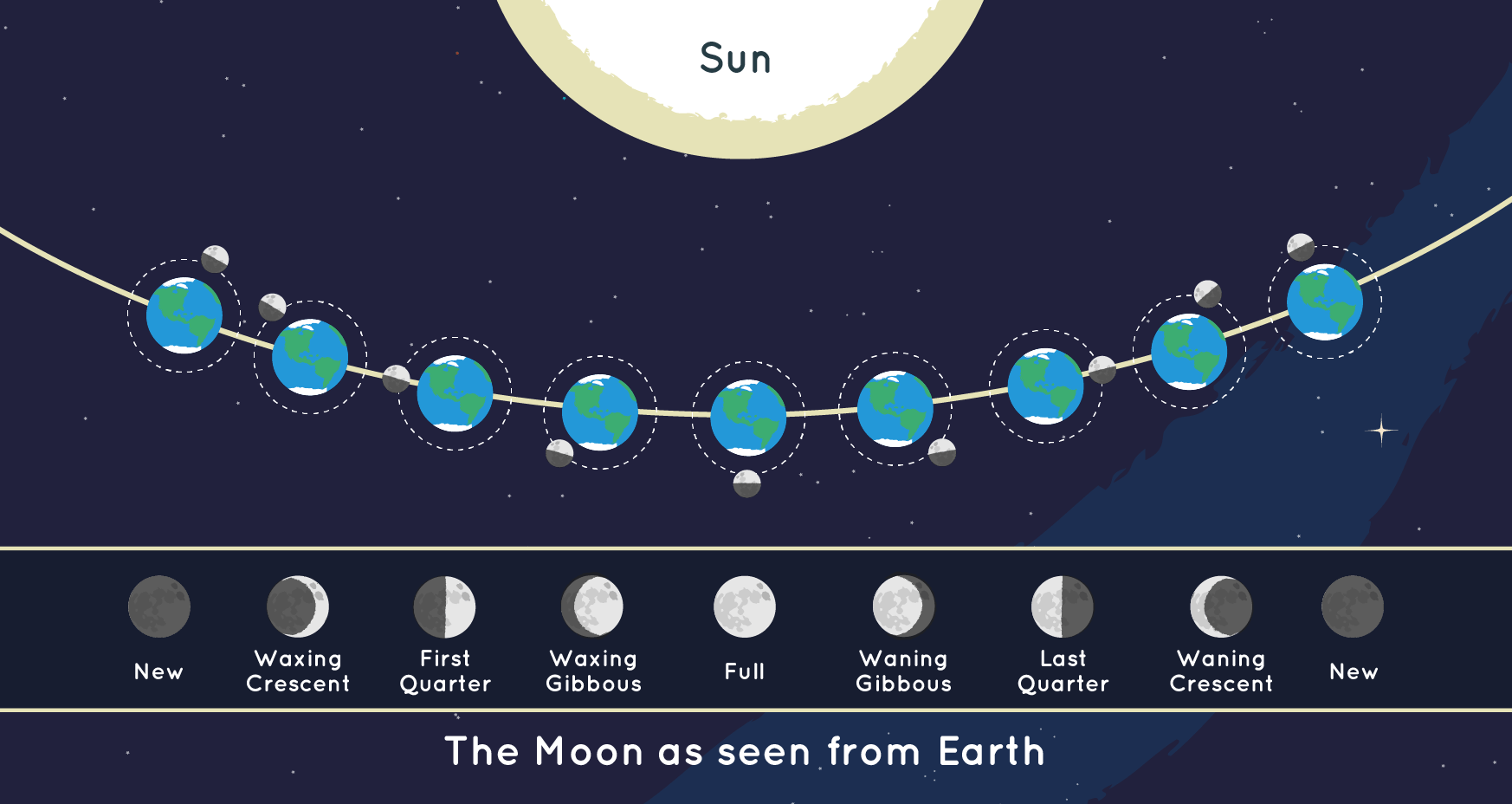 Credit: NASA/JPL-Caltech.