How to enter the activation code in the MacOS screensaver edition
The StarMessage Screen Saver for MacOS has a free and a paid (full) edtion. This help guide shows you how to activate the paid edition.
After you buy the StarMessage Screen Saver for MacOS, you will get an activation code. You will need to enter this code in the screensaver configuration parameters.
The following screenshots show you how to arrive there.
From the Apple icon, go to "System Preferences" and then to "Desktop & Screen Saver".

Scroll down the list of available Apple screensavers to arrive to StarMessage.
Click to select StarMessage and then click on "Screen Saver Options..."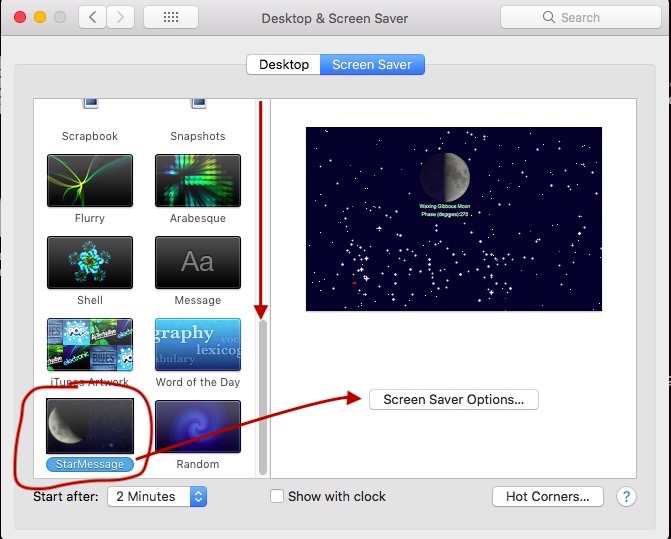 The screen saver settings will appear.
Go to the "Register" tab and type the activation code in the field.
If you paste (instead of typing) the code, make sure there are no leading or trailing spaces.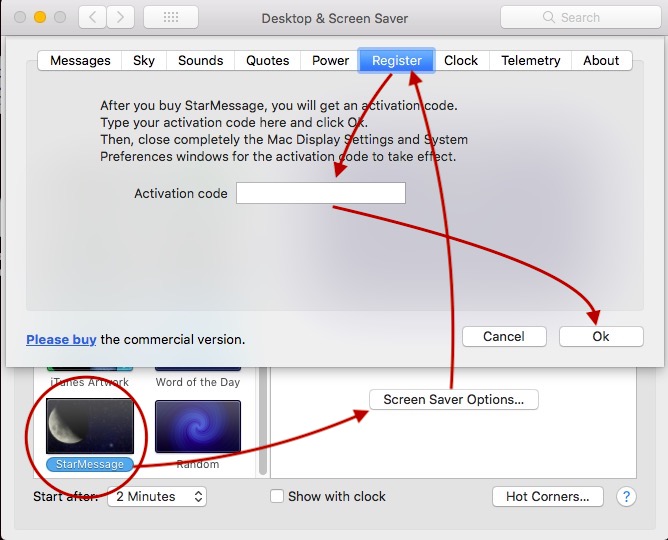 Then, click on the "Ok" button.
You will see the confirmation message showing you your personal installation code.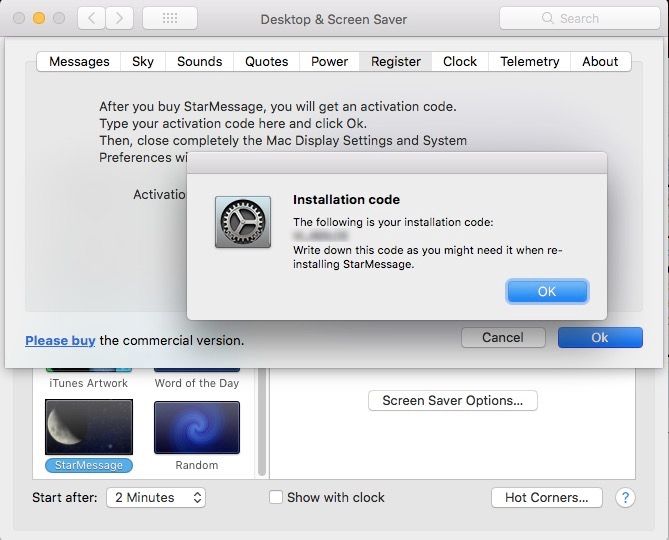 Close all windows, including the MacOS System Preferences for the code to be properly processed.
To verify that all went well, re-open the screen saver preferences and at the StarMessage "About" dialog, you should see that your copy is registered.