Your best wishes need a perfect canvas: the stars of the night sky.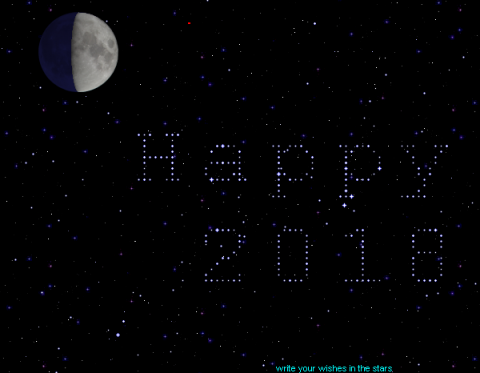 Where would you write your most important wishes? We just found the best canvas for them.
You can write your wishes using the stars of the night sky.
Whatever your wish or message is, stars will move around to spell it out inside a realistic presentation of the night sky.
This is done via the StarMessage screensaver, available for Windows and Mac OS.
Download the free lite edition and start writing your wishes.
With this opportunity, we wish you a perfect 2018 and that your wishes will come true.
Below you can see an example of the animated wishes for 2018, as recorded in a youtube video.